Badoo: delete a profile and log out – away from the account!
If you no longer want to use Badoo, you can simply delete your profile. How to unsubscribe your account at Badoo and what you should pay attention to, you will learn in this guide.
With more than 360 million registered users worldwide, Badoo offers a lot of sociable people looking for a partner, friends or just like-minded people. But if you do not feel like dating anymore, would like to try another one or have been successful and have gotten to know a better half, it may make sense to remove your own badoo profile.
If you would like to change from Badoo to another dating site, you will find suggestions in our picture gallery: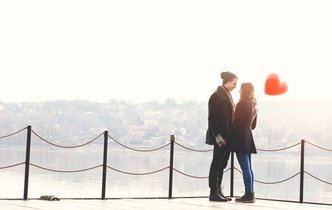 The best dating apps to flirt and fall in love with.
Delete and unsubscribe Badoo profile – on the website
To delete your Badoo account, you have two options. Either you contact the Badoo Support, for example by e-mail to the customer service ( support@corp.badoo.com ) or you take the deletion into your own hands. If you have decided on the last option, just proceed as follows:
First, open the website of Badoo and log in with your access data.
Then click on the gear in the top right corner above your profile to get into the settings.

Now you scroll all the way down, the corresponding link to delete is a bit hidden and grayed out. You can still click it.
In the window that appears, click on Delete profile  (at the bottom). Only now appears under the button For Badoo the link Next. Click on this.
Choose, why you want to delete your profile, only then the next Next button appears, which you finally click on.
Now you have to enter your password and the correct captcha again and click on the link under the button – delete profile -.
Finally finished! By mail, you will now receive a link, which you can use to undo the deletion within the next 30 days.
If you have problems deleting your account and logging out of Badoo, you should seek help from the Dating App staff themselves.
Remove Badoo account in the app
Of course, you can also sign out of the dating portal directly in the app. This is what you do when you want to delete your account:
Start the Badoo app.
Click on the gear icon in the upper left corner.


Now tap on an account.
At the bottom you will find the point you are looking for: Delete profile. Touch it and continue as described above under point 5.

If you want to try your luck with another dating app, we recommend you these top 5 of the mobile dating sites:
Delete Badoo account: Is this necessary?
The user account at Badoo is, at least in the basic version, completely free. If you have not opted for the premium features of the social network, you will not pay a cent for your Badoo account. Deletion is not mandatory.
Before you start deleting your profile, keep in mind that the deletion permanently removes all data, such as messages or images, and can not be recovered. Within seven days of the deletion, you can undo the action, but after this time, all stored information is permanently removed.
Alternatively, you can also specify under Settings > Privacy that only members can see your profile or that your online status is hidden. If you do not want to be found via your e-mail address, you can also do that there.
However, if you do not want to be found on the platform as an "account corpse", if you do not want to have unnecessary personal data "lying around" on the Internet or if you feel disturbed by Badoo advertising emails, you can, of course, use the Badoo profile as described above Clear.